It was sad news to the whole tech world that Steve Jobs has passed away. He may just be the greatest inventor of our age. No one can believe that one of the world's greatest Inventors had started from a home garage, with only three people doing all the work. Steve Jobs has been listed as the inventor or co-inventor on more than 200 U.S. patents. Let us take a walk through some of his cool inventions that completely changed the tech world.
1. Apple Computers
Steve with his partner Wozniak introduces a wide range of Apple computers, Apple I (1976), Apple II (1977) and Apple III (1980) respectively. Apple-I was the first Apple product for hobbyists and engineers, but only produced very limited. Apple II was one of the successful products of Apple. Several upgrades and improvements were mad since then and product line continued until 1993.
2. Lisa (1983)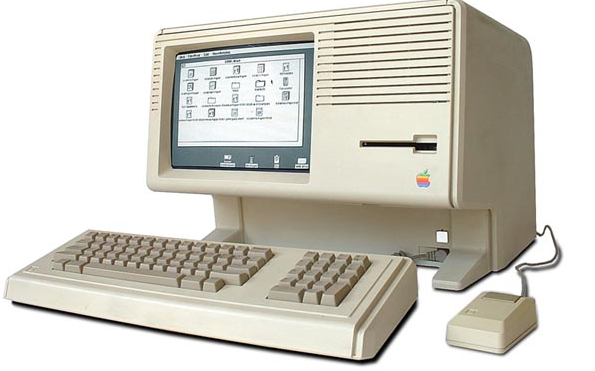 While visiting to Xerox Corp. research center Job inspired to start work on the first commercial computer, with a graphical user interface, which uses symbols icons, windows and a cursor controlled by a mouse. But it was too much expensive.
3. Macintosh (1984)
Macintosh has the same interface like the Lisa. However, it was cheaper and faster than that of Lisa. Macintosh has large advertising campaign behind it. It has easy to use graphical interface. Macintosh was the pioneer to what is being adapted in the modern days.
5. NeXT Computer (1989)
When Steve Jobs forced out of Apple in 1985, he started his own company that built a powerful workstation computer. The NeXT Computer was considered a very high-end machine in its day. It was the first computer in the world that has a web browser, and sold for $6,500.
6. iMac (1998)
When Jobs returned to Apple in 1996, the company has declining share of the PC market. it began turning around again and in 1998 introduced the IMac that lifts Apple's first step from the downturn. It was innovative design with blue plastic material, which enclosed both the monitor and the computer. It was an easy to use personal computer equipped with internet technology.
7. iPod (2001)
IPod was the game changer, really. It is the most successful portable digital music player. It was design as an inspiration for those people who cannot live without their bulky walkman or CD player. Apple's IPod opened the floodgates for the portable device market.
8. iTunes Music Store (2003)
Jobs introduced iTunes Music Store in 2003 for the PC and Mac. He made an easy way for customers to enjoy a collection of albums and music from various labels while assuring that artists are paid for the music they made. ITunes store became the largest music retailer in the United States.
9. iPhone (2007)
In 2007, Apple revolutionized smart-phones with the introduction of the iPhone. The iPhone brings the same experience what the Macintosh did for personal computing. This had brought internet and gaming in a whole new level. Now Apple has become the most profitable vendor phone makers worldwide.
10. iPad (2010)
It is a device that critics said no one needed, but infect iPad completely changed the way we use, and define, computers. It kicked off a world-wide tablet computer. The iPad quickly became the dominant tablet, and has remained so ever.